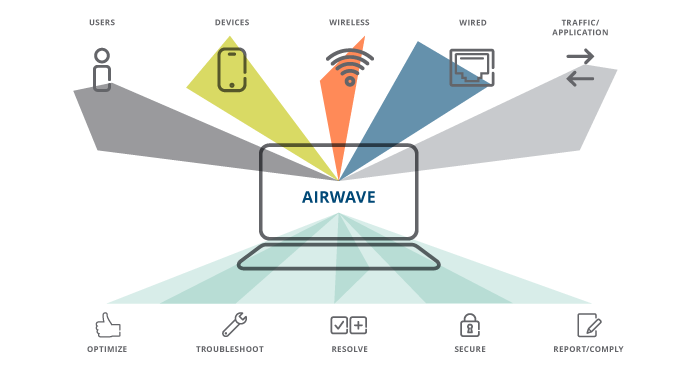 Aruba AirWave is a network management system built for multi-vendor wired and wireless networks. It allows you as an organisation to have full scale visibility and have control of all things on your network, designed with mobile devices and apps in mind.
AirWave allows IT to gain the insights they need in order to support the digital workplace. Reputation reports allow you to quickly act against high risk sites and control Wi-Fi usage by app category.
Aruba AirWave – Key Features
Unified Wired and Wireless Network Management
Simplified Deployment Models
Broad Visibility and Control
Proactive Troubleshooting
Physical and Virtual Appliances
Enhanced Security and App Visibilty
Questions about how AirWave can make a measurable difference to how your network is managed? Please get in contact, and one of our sales team will be in touch to discuss.