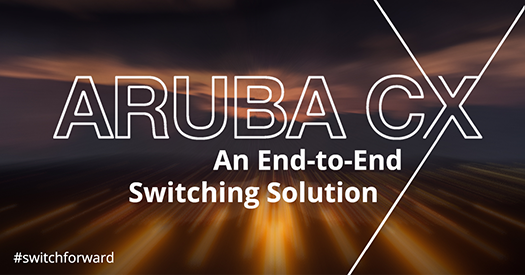 Aruba's next-gen CX switching portfolio is purpose-built for today's digital world, satisfying the most demanding use cases from the access layer, to the core, and to the data center. Built on cloud-native principles, our portfolio gives IT the flexiblity to deploy a single platform from edfe access to the data center that includers intuitive management tools and distributed analytics that transform the IT network operator experience.
OSCX is a modern operating system is built on a microservices architecture to automate and simplify IT operations. AOS-CX also delivers network-wide analytics and full programmability to enable complete network assurance.
The Aruba CX Portfolio is an enterprise network that scales to deliver non-blocking performance from edge to data center for the best user experience possible.