The Network You Need When Care Matters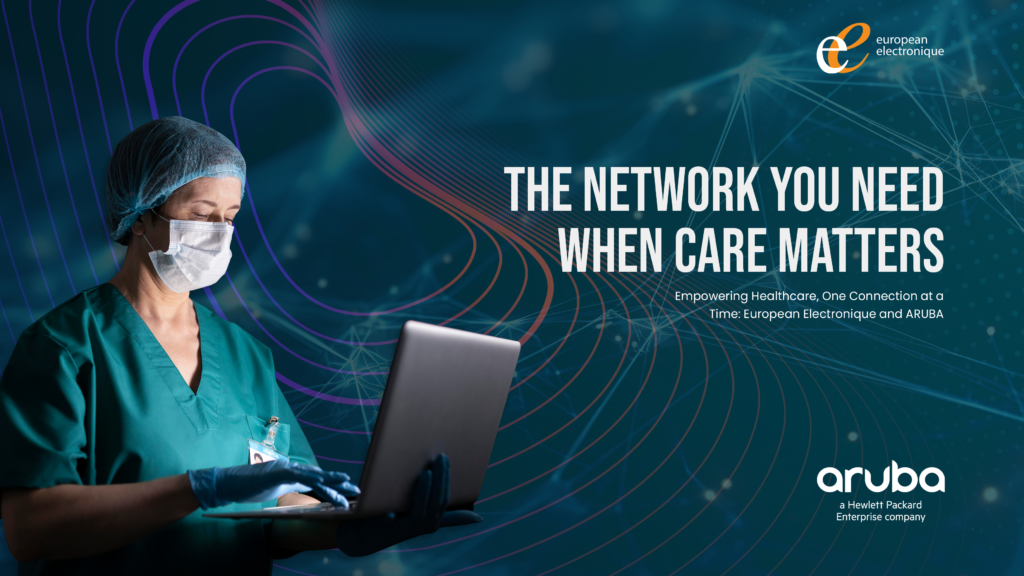 Elevate Your Healthcare Network with Aruba
Welcome to the future of healthcare networking! At European Electronique, we are proud to partner with Aruba to bring you cutting-edge solutions designed to revolutionize healthcare delivery.
---
Healthcare Networking Solutions
Is your network ready for Healthcare at the Edge? Create a modern and personalized healthcare experience for everyone – patients, providers, and administrators included.
Aruba and the Quadruple Aim of Healthcare
As digital healthcare continues to evolve, it demands a stable and secure platform. With Aruba Edge Services Platform, achieving the quadruple aims is simple:
Improving the Patient Experience: In today's healthcare landscape, each patient deserves a personalized approach. Aruba helps you prepare for next-gen patient rooms, participate in Digital Front Door initiatives, and deliver 'home-like' technology experiences.
Improving Population Health: Expanding access to healthcare can enhance overall population health, especially in underserved communities. Aruba facilitates Virtual Care, a rapid expansion for testing/triage, and the deployment of new sites.
Reducing the Per Capita Cost of Care Delivery: Aruba delivers better technology in a cost-effective model, which can lower cybersecurity insurance rates.
Improving the Care Team Well-Being: Burnout among frontline care providers is high. Aruba provides better technology, empowering providers to focus on serving patients with confidence.
Aruba ESP (Edge Services Platform)
As digital healthcare continues to evolve, it demands a simple, stable, and secure platform. Aruba ESP is the answer:
Unified Infrastructure: Industry-leading Wired, WLAN, SD-WAN, and VPNs connect users, devices, and Medical IoT seamlessly, whether on Cloud or On-Prem. Aruba Central simplifies management.
Zero Trust Security: Aruba enables healthcare to profile every device with ClearPass Device Insight and enforce network access policies with ClearPass Policy Manager.
AI-Powered Operations: AI/ML tools manage vast network data and user experiences. Aruba User Experience Insight ensures proactive issue resolution.
HPE GreenLake for Aruba: Predictable OPEX cost model for emerging technologies without altering your annual costs.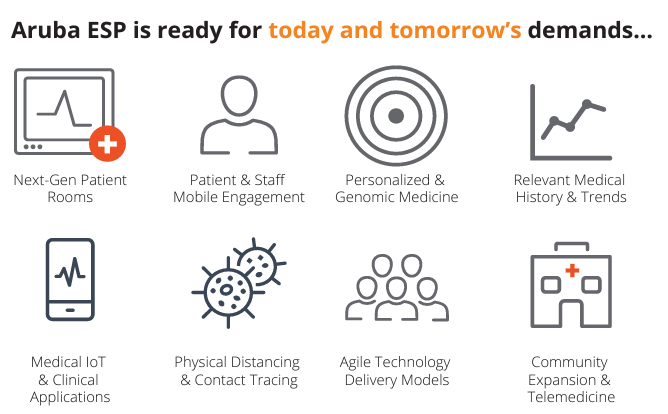 Key Benefits of Aruba Healthcare Solutions
Discover why hospitals, medical centers, and clinics look to us for stronger, smarter networks.
The Network You Need When Care Matters: Deliver quality healthcare experiences with Aruba's robust networking solutions. Read the Aruba Healthcare Solution Overview >
Predictable and Secure Network Infrastructure: Enable personalized healthcare experiences with Aruba EdgeConnect. Read the Solution Overview >
Smart Digital Healthcare: Deploy users, devices, or Medical IoT across various deployment types with Aruba's AI-powered and cloud-native platform. Read the Solution Overview >
Patient Healthcare Experience
The personas illustrated address the common challenges faced today by patients, staff, and clinicians, with solutions European Electronique and Aruba can offer with our Smart Digital Healthcare Proposition.
<! --Sourced from: https://img-comparison-slider.sneas.io/-->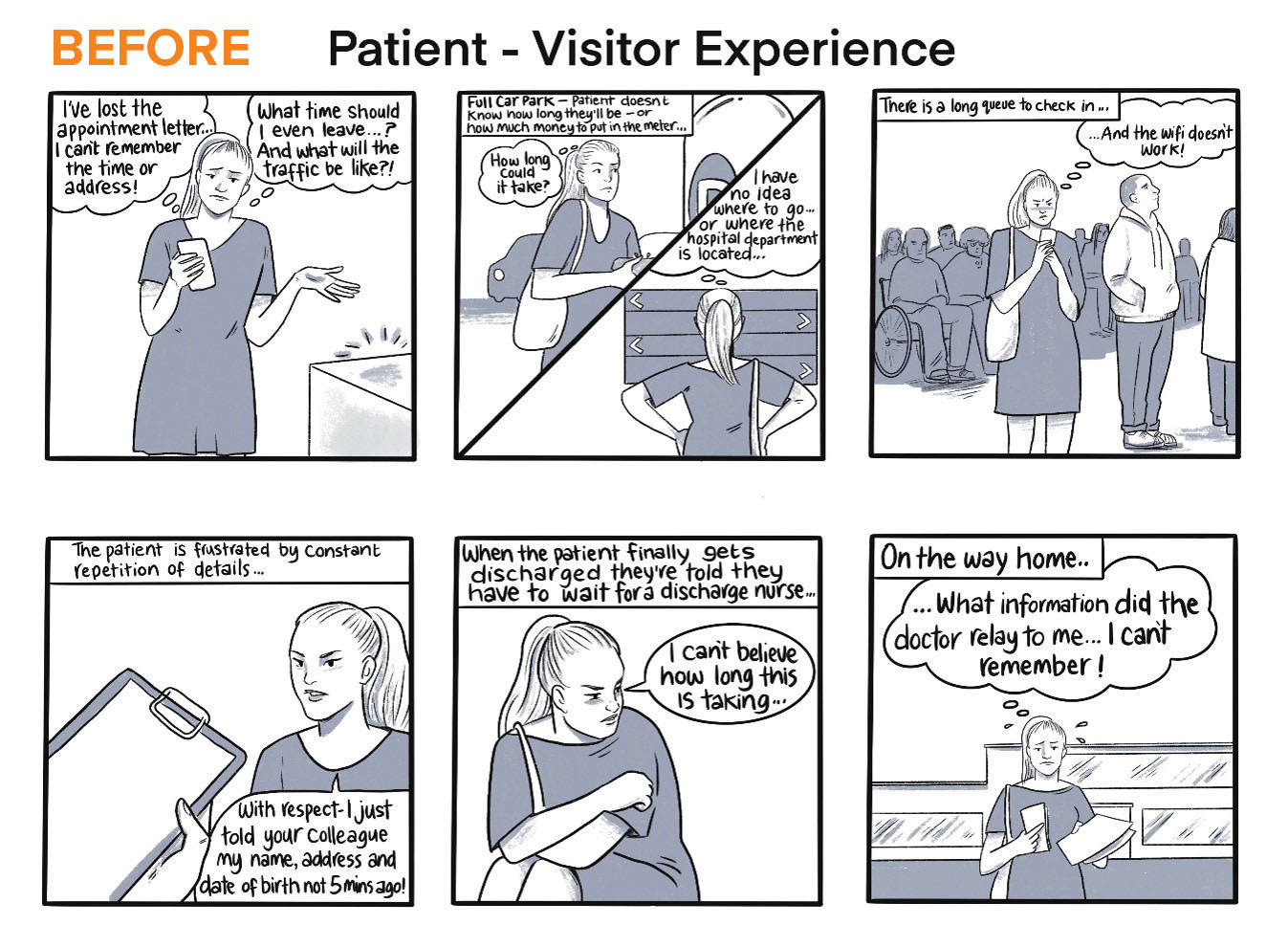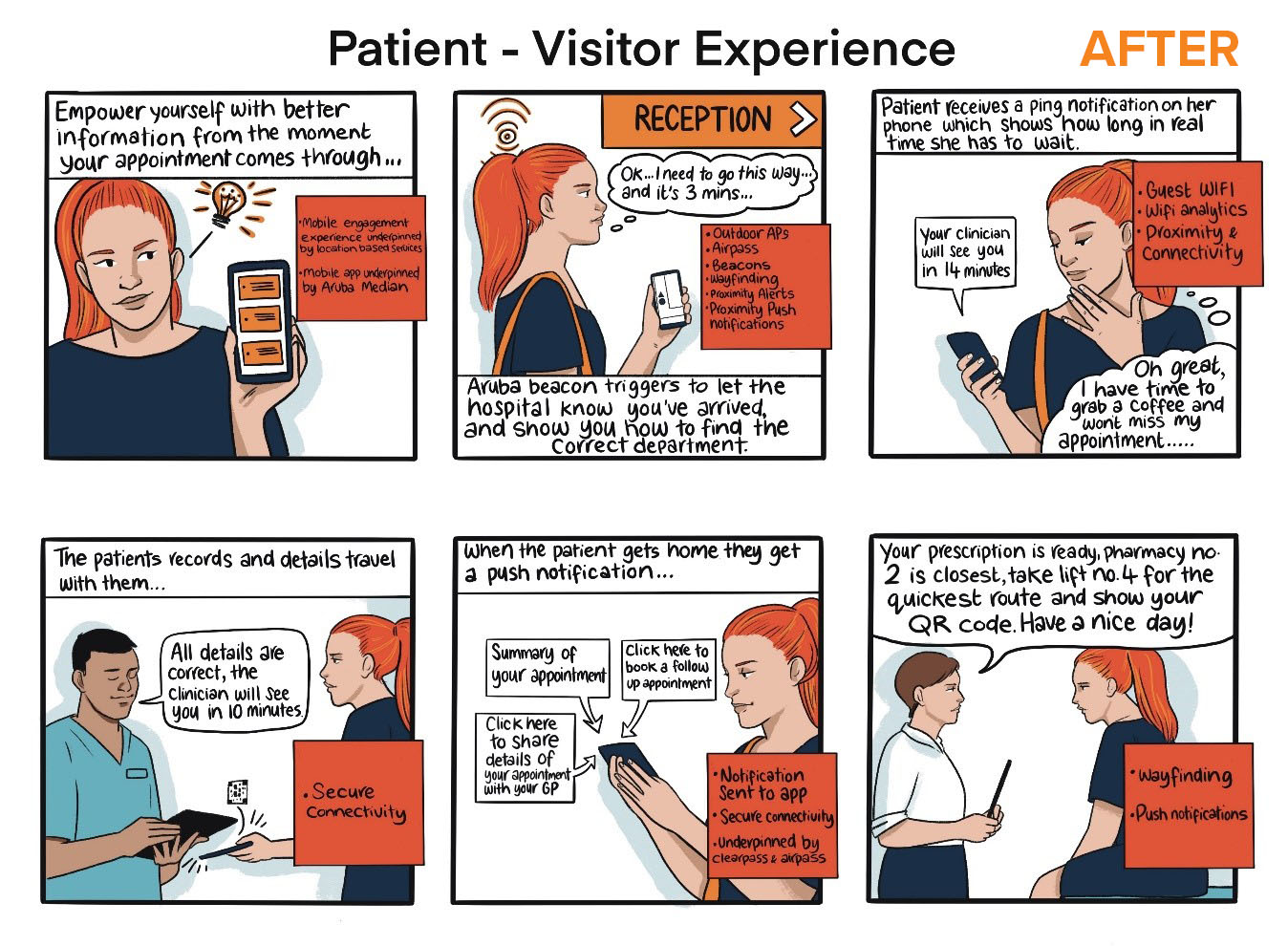 <! --Sourced from: https://img-comparison-slider.sneas.io/-->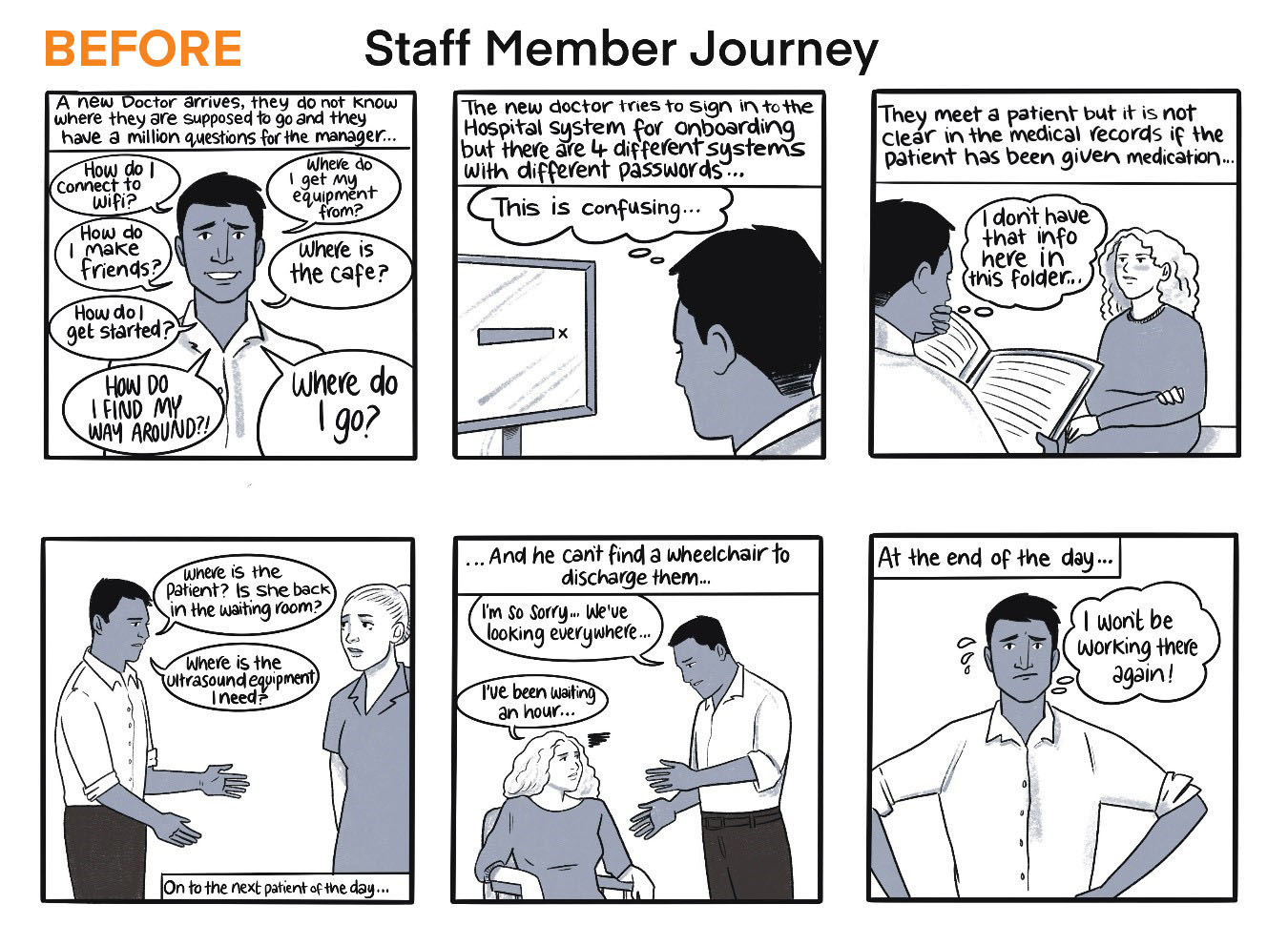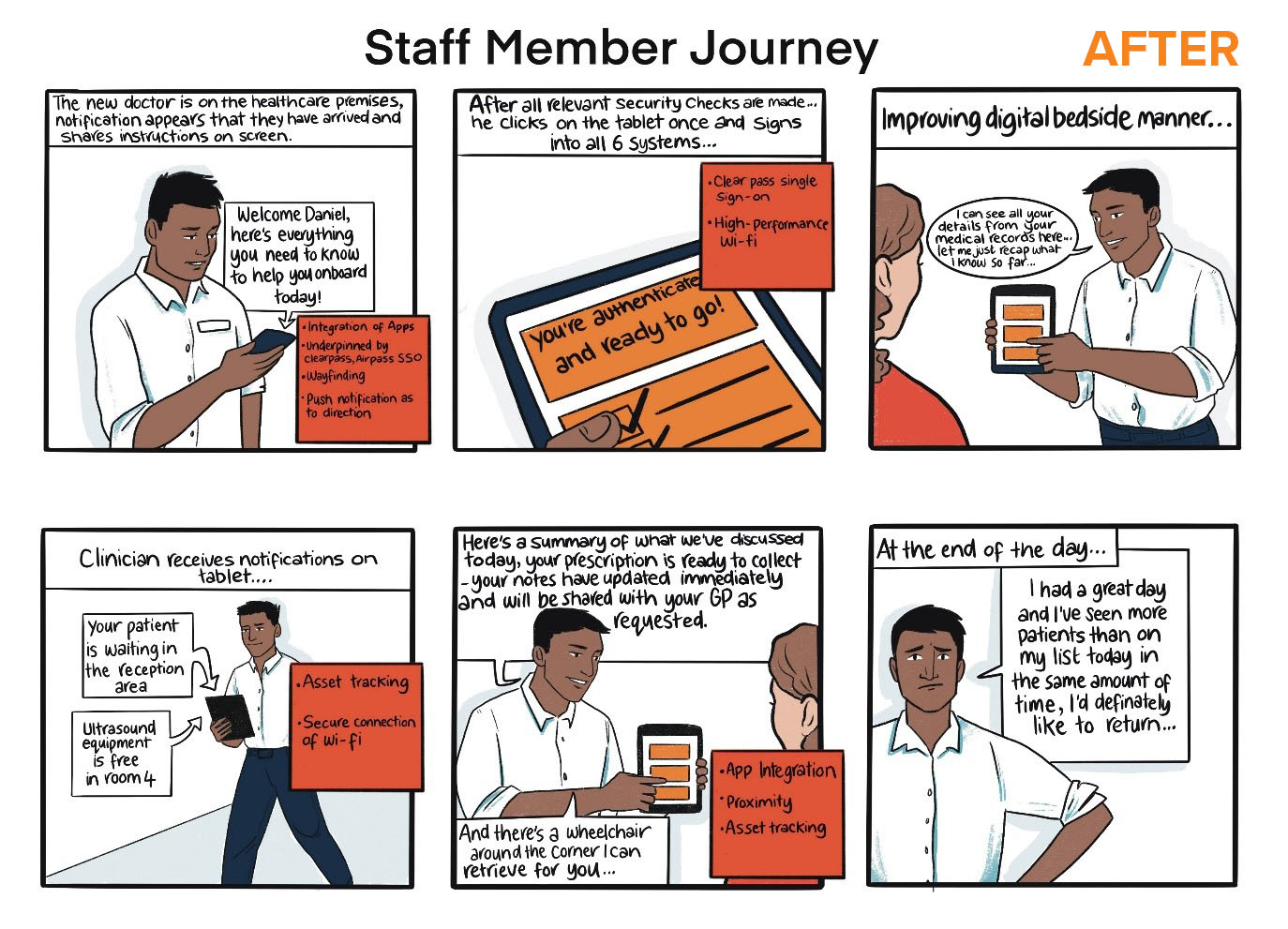 <! --Sourced from: https://img-comparison-slider.sneas.io/-->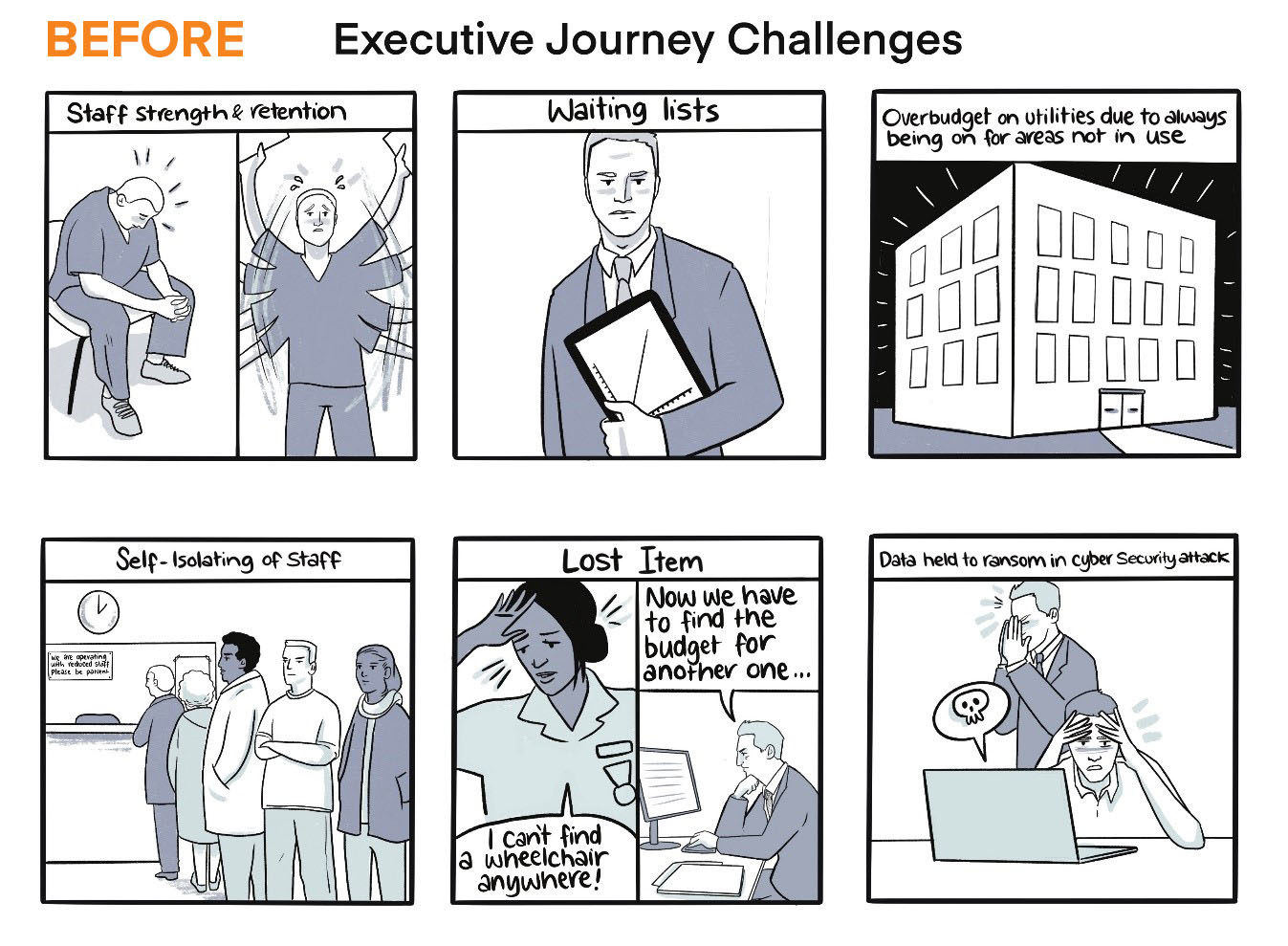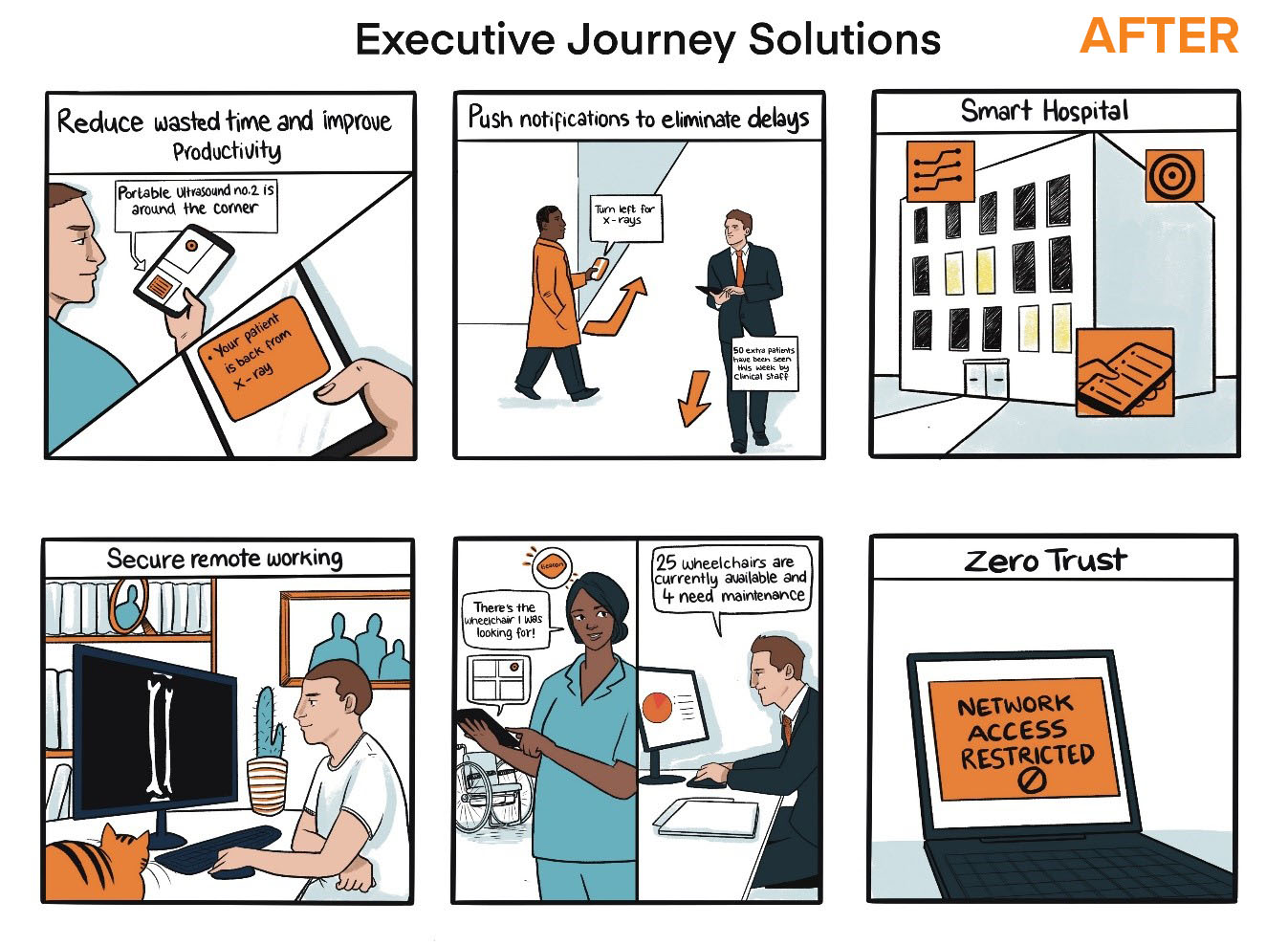 Why Choose Aruba
Hear directly from healthcare organizations on how Aruba is enhancing patient and staff experiences while improving operational outcomes. Aruba provides better, faster, cost-effective, and high-performing services.
Are you ready to transform your healthcare network? Contact us to discover how Aruba and European Electronique can empower your healthcare institution for the future.
---
Contact the Health Tech Team today
Once submitted your details will be sent to our Health Tech Team. We do not use your data for any other purpose.