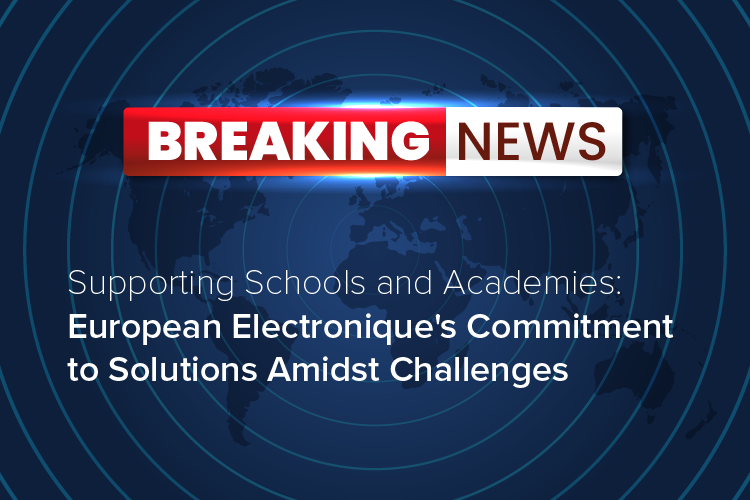 European Electronique would like to offer half a day of consultancy to support schools, Academies and MATS that are affected by the Ready-Mix Asphaltic Concrete issues to work with you to ensure to deliver solutions we would like to offer our expertise to help out in this difficult time.
European Electronique are a DfE Framework supplier who have been and continue to support the DfE in new Free School builds and have a pedigree in high quality delivery.
As as part of this on occasions we have had to adapt due to unforeseen circumstances such as building delays. This often results in schools being put in temporary accommodation or working at other sites within the school trust or neighbouring schools.
Due to these being unforeseen circumstances these issues usually arise at the 11th hour of a project, so we are experienced in adjusting to the circumstances and ensuring projects are delivered in time.
Also, during the pandemic EE were an authorised DfE solution partner to help schools and trusts get set up with remote learning solutions such as Microsoft Teams and Google Classroom.
As such we are well versed with working with School and Academy leadership teams to prioritise critical services ensuring smooth delivery, therefore enabling the leadership team to focus on education.
We are certain that there are going to be a lot of school with different circumstances out there and we would like to offer our expertise to help out in this difficult time.
Contact the Education Team today
Once submitted your details will be sent to our education team. We do not use your data for any other purpose.