Software-defined wide-area network (SD-WAN) solutions powered by Fortinet transform an organisation's capabilities by leveraging the corporate wide-area network (WAN) as well as multi-cloud connectivity to deliver high-speed application performance at the WAN edge of branch sites. One of the chief benefits of SD-WAN is that it provides a dynamic path selection among connectivity options—MPLS, 4G/5G, or broadband—ensuring organisations can quickly and easily access business-critical cloud applications.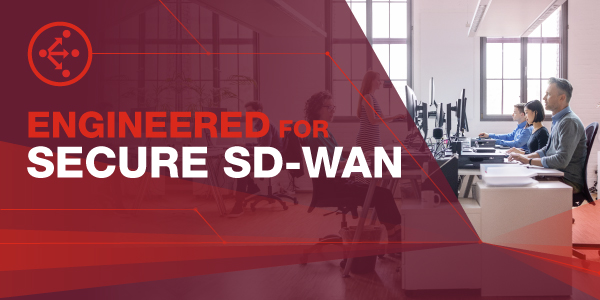 For years, the distributed organisation has relied on wide-area networks (WANs) to support reliable communications across locations. But traditional WANs are reaching full capacity and approaching the breaking point. And the cost of back hauling network traffic from data centres is prohibitive.
There's a better way: Using direct internet access for cloud applications allows distributed locations to improve performance while reducing cost and complexity. An application-aware network can prioritize business-critical applications, and traffic engineering can pick the best real-time link for high performance. A software defined WAN (SD-WAN) accomplishes all of this… but no organization can afford to ignore security.
SD-WAN is powered by European Electronique alongside our valued partners Fortinet. For a FREE ASSESSMENT on how SD-WAN can make a measurable difference to your organisation.