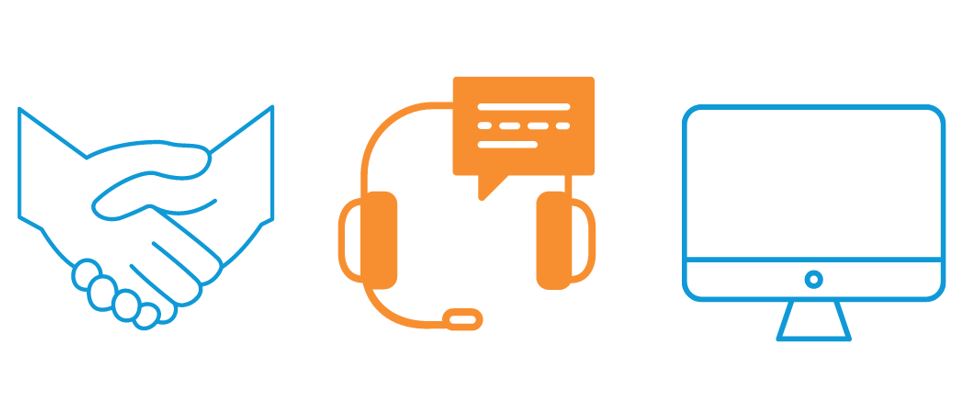 All our IT support services are provided by our own highly accredited UK based technical staff. Our ITIL accredited Service Desk will provide you with rapid and effective 'right first time' support, working to outstanding levels of customer service, providing support ranging from simple 'How to' questions all the way through to resolving complicated IT issues. Our services include access to a comprehensive support portal where customers can see real-time updates to logged issues. 
Our IT services feature the following options: 24×7 technical centre for call logging and ownership; dedicated Service Delivery Management; experienced and accredited engineers; proactive reviews with call statistics; real-time alerts and web-based call tracking, proactive remote monitoring with automated alerts and engineer dispatch.
Network Operating Centre (NOC)
Our wide array of 24x7x365 support services solutions are designed to help all aspects of today's modern organisation. We guide our customers through a comprehensive Service Detail Design. This allows us to suggest the appropriate 24x7x365 IT support measures and resources to best support your IT infrastructure and business goals. Our dedicated Network Operating Centre uses cutting edge technology to proactively monitor and react to any issues.
Security Operating Centre (SOC)
Our Managed SOC service provides 24×7 proactive security monitoring, vulnerability management and incident response. With our flexible commercial models and deployment options, our Managed SOC service is a cost-effective way for organisations to leverage all the benefits of a SOC without incurring the significant overheads and outlay associated with building and deploying their own in-house security centre.
Managed Firewall Service
We provide a comprehensive Managed Fortinet Firewall Service. This entails around the clock proactive monitoring of your Fortigate estate by highly qualified Fortinet engineers, including NSE 8. Our SOC team will respond appropriately to any threats, performance or functionality issues to ensure that your business is always protected. European Electronique is ISO 27001 and Cyber Essentials Plus accredited. Our service features: proactive monitoring of firewalls; Firewall change requests; case ticketing and call handling; proactive device performance monitoring; monitoring 24×7; daily configuration backups; call handling and escalation to Fortinet for complex issues; Firewall Health Check; Reporting and Support Services.
Managed Backup and Disaster Recovery Services
Our managed backup service, Freedom Backup is a robust, feature-rich, yet affordable managed solution. Freedom Backup offers shared and dedicated managed options, each providing the reliability, security, and ease-of-use you need to stay up and running. As your organisation grows and requirements change, Freedom Backup scales to grow with you to meet your individual organisational needs.
While backup delivers a steady approach to recovery, Disaster Recovery (DR) ensures businesses can keep running in a crisis. DR focuses on recovery speed in order to maintain business continuity. For organisations that have no tolerance for downtime, European Electronique's DRaaS offerings provide a critical bridge, allowing businesses to operate remotely while normal processes are restored.